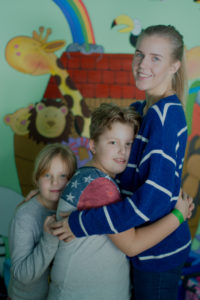 The main purpose of the project "Gateway to Dreams" is to support the growth of children and adolescents in a way which is best for them on a personal level. With the help of caring people, who notice the children in need, we will financially support the children's recreational activities, mental and physical health or some other relevant topics in their lives.
With that project, we want to help 100 children with 100 euros each. Financial help alone has rather low value, more important is noticing those in need and building relationships. Therefore, it is important to have persistent contacts. We value contact persons who are the main links between project managers and children in need. We believe that seemingly small steps have a much bigger impact on children and on their lives. Through this project, we want to encourage and motivate people to notice the important topics in children's and adolescents lives and to help to build strong relationships with them in our local communities.
Conditions for support:
The existence of a contact person

Costs cannot be covered in any other way (e.g. other funds or public support)
Correctly filled application form
In order to apply, please send the application form to the one of following e-mail addresses: johanna@sobraltsobrale.ee or mirjam@sobraltsobrale.ee
The application form needs to include the following information:
Child's/ adolescent's name and age

Reason for application
The amount of support (max 100 €)
A short explanation of how this support will benefit the child/ adolescent
Information about the contact person
How the contact person is connected with the child/ adolescent
After the request is satisfied, we would like to have feedback on how the helping process has gone.